What is it?
The Squadra Tuning Performance Logger is a unique OBD tool that is completely focused on getting the maximum driving pleasure in terms of monitoring driveline parameters and performance.
The Performances Logger reads already existing data that is exchanged between the various control units over the CAN buses.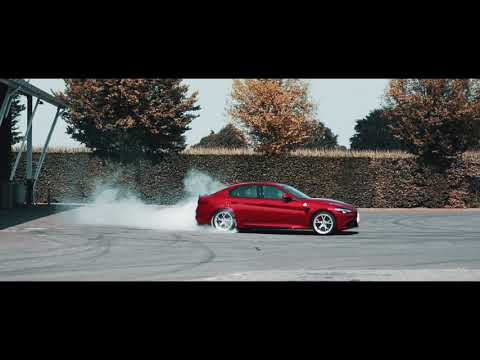 What can the Performance Logger do?
It all starts with measuring acceleration time. 0-100, 0-160/200, 400 meter, highest reached speed. Best times are saved.
Driveline parameters like boost pressure, intake, oil and coolant temperature can be monitored. But also, depending on the type of Giulia/Stelvio, exhaust gas temperature,  battery charge and condition, DPF clogging, tire and brake disc temperature. It's even possible to measure power and torque values. And many more……
There is also an option to switch off the ABS/TC and set a Burn-out or Launch Assist mode.
Even seat and steering heating can be switched one automaticly.
Performance Logger SD versions contain an integrated micro SD card which stores all monitored parameters and some extra.
The operation and communication
For pre-MY2020 models the operation is via the MENU button and the cruise control buttons "RES"/toggle switch on the steering wheel.
For MY2020 models there is no RES button. Instead we use the "Options" button on the right or the rotary knob. For some functions the "Lane Assist" button is used.
The Performance Logger communicates via the information line on the TFT display between the RPM meter and speedometer.
Supports only 7.0 inch TFT screen
Only 7.0 inch TFT screens are supported. The 3.5 TFT has not enough characters on the information line to display all messages.
Special features for the Quadrifoglio versions
For all Quadrifoglio versions, the exhaust valves can be opened. For Giulia Q's the front splitter can be lowered for a cleaning job.
Only for Q4 versions, AWD switch off or AWD torque monitoring
For Q4 versions, the driven torque can be read from the front axle. But if you want to experience the Q4 as a 100% rear wheel drive car, the front wheel drive can be switched off. This also means that burnouts can be performed.
All features for 2.0T Giulia/Stelvio from SW version 4.00
All features for Giulia/Stelvio Quadrifoglio and GTA(m) from SW version 4.00
All features for Giulia/Stelvio JTDm from SW version 4.00
Power and torque measurement
The Performance Logger is able to measure the actual and maximum power and torque given at a certain RPM. By measuring the engine speed, vehicle speed, acceleration and vehicle mass a pretty decent approximation of the engine torque and power can be determined?
Integrated micro SD card for data logging
All new Performance Loggers from may 2022 are equiped with a micro SD card slot (SD card not included). The SD Logger is able to store all monitored data from each trip made. 4 times per second all monitored parameters and some extra parameters will be stored as an CSV file.
With help of an CSV file reader (for example www.datplot.com) the data can be examined.
As an option we can supply an 32 GB SD card.
We strongly advice to use only SD cards with are 64 GB or smaller. Bigger SD cards could cause problems.
Is there a SGW firewall present?
From production month February 2018 all Giulia's and Stelvio's are equipped with the SGW firewall
When a SGW firewall is present, the Performance Logger will not work. In that case our SGW bridge can be installed.
Questions? Download the user manual for full understanding.
Download link Performance Logger user manual, v1.12 August 24th 2022
PLEASE READ THE USER MANUAL FOR A COMPLETE UNDERSTANDING. THIS WILL SAVE YOU AND US A LOT OF TIME.
Squadra Tuning OBD tool update app
With the help of this on-line app one can program the Performance Logger with a different type of  software. That can be very useful. Such as:
a different type of Giulia or Stelvio is purchased.
one buys a used Performance Logger but the exact type does not match.
upgrading from a Light to a Full version.
when one has purchased an ESC v2 and wants to upgrade it to a Performance Logger.
if there is a bug in the software.
Such an adjustment of the software MUST always be in consultation with us. We have to link the required software version to the serial number in question. Depending on the desire, certain costs may be associated with this.
Updates for software bugs : Free
Upgrades from Light to Full version: 120.– Euro (99.– TAX free)
Upgrade/replacing hardware from non-SD to SD version: 90.– Euro incl TAX/75.– Euro TAX free excl. shipment costs.
Link to the OBD tool updater.
Prices and ordering
Click this link to go to the pricelist and ordering details.